Zimperium Mobile App Protection Suite (MAPS)
Enterprise Mobile App Security
Zimperium Mobile App Protection Suite
Mobile application risks start in development and persist throughout the app's entire lifecycle, including when running on an end user's device. Zimperium's Mobile Application Protection Suite consists of four products with a centralized dashboard to view threats and create response policies. It is the only unified platform that combines centralized visibility with comprehensive in-app protection, combining both inside-out and outside-in security approaches to help enterprises build and maintain secure mobile apps.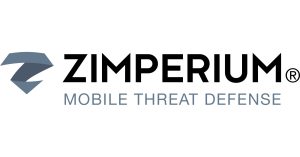 Why Zimperium MAPS for Enterprise Mobile App Security
Enterprise Mobile App Security Throughout the App's Lifecycle
Zimperium Mobile App Protection Suite Pricing
Its cost is dependent upon the license you wish to choose as it gives you various options. The detailed  price structure can be availed through Value Added Distributor eSec Forte Technologies who are well versed with all the data associated.
We Want to Hear from You !!
Contact us today to learn more about our products and services.
We are headquartered in Gurugram, Mumbai, Delhi, Bangalore – India, Singapore, Sri Lanka & Dubai.
Contact Us