Make in India Faraday Bags
Shields electronic signals from RF devices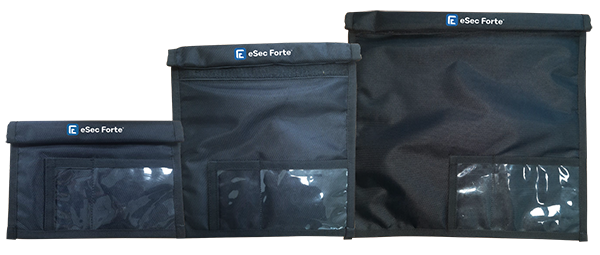 eSec Forte Faraday bags are used in forensics to protect electronic devices during the collection and analysis of digital evidence. When an electronic device is placed inside a Faraday bag, the bag blocks the transmission of Electromagnetic interference, which can disrupt or destroy data stored on the device. This is important because electronic devices can be compromised or altered if they are subjected to external EMI while being handled as evidence. Faraday bags are also used to prevent the remote activation or manipulation of electronic devices while they are being examined. There are different types of Faraday bags available, ranging from small pouches that can hold a single device to large bags that can hold multiple devices. These bags are commonly used by forensic investigators, law enforcement, and military personnel to preserve the integrity of electronic evidence.
We Want to Hear from You !!
Contact us today to learn more about our products and services.
We are headquartered in Gurugram, Mumbai, Delhi, Bangalore – India, Singapore, Sri Lanka & Dubai.
Contact Us