IBM-Security Verify
Add deep context, intelligence and security to decisions about which users should have access to your organization's data and applications, on-premises or in the cloud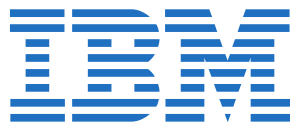 IBM-Security Verify : Overview
Modernized, modular IBM-Security Verify solution provides deep, AI-powered context for both consumer and workforce identity and access management. Protect your users and apps, inside and outside the enterprise, with a low-friction, cloud-native, software-as-a-service (SaaS) approach that leverages the cloud. For legacy, on-prem apps, the Verify Access version provides a smooth path to cloud, so you can transition at your own pace.
IBM-Security Verify Features
Identity and Access Management(IAM) services
Identity and access management (IAM) is essential for security and regulatory compliance. It can also be a significant undertaking without the right skills, strategy and support from identity and security experts to help you architect and manage solutions across hybrid cloud environments and leading IAM products and platforms.
Its cost is dependent upon the license you wish to choose as it gives you various options. The detailed  price structure can be availed through Value Added Distributor eSec Forte Technologies who are well versed with all the data associated.
Contact us today to learn more about our products and services.
We are headquartered in Gurugram & Regional Offices in Mumbai, Delhi, Bangalore – India.
Contact Us