Retired as Deputy Chief of the Indian Army Staff in 2013, Lt. Gen Thakur brings a lot of experience and credibility and helping us further to expand in Defence Sector as a credible InfoSec partner.
Prior Experience with Verizon Communications and KPMG Associates as Information Security Specialist. Sachin has been involved in several projects with the Government as well as Private Enterprises.
Prior Experience with Wipro Technologies as an Enterprise Consultant. Kunal was responsible for defining the IT Landscape and re-engineering systems and processes.
Prior Experience with Samsung as Technical Manager. Mohit has specialty in Mobility Domain and worked with Large Enterprises.
With more than 10+ years of experience in Information Security. Worked with Organizations like Concentrix, MSCI(Morgan Stanley capital International) and EXL Service in the past.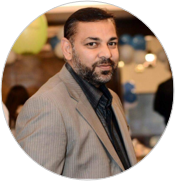 More than 20 years of experience in the Information Security domain with expertise in Risk and Compliances, Strategic Designs, Assessments.
Want to work with us ?
eSec Forte Technologies is an ISO 9001:2008 | ISO 27001-2013 certified Global Consulting and IT Services company with expert offerings in Mobility Solutions, Corporate Training, Information Security, Enterprise Solutions, Information Technology Services.