RSA Conference 2019 APJ : SIngapore
RSA Conference 2019 APJ will be held at the Marina Bay Sands in Singapore from July 16 to 18, 2019. The objective of RSA Conference APJ 2019 is to provide attendees with insights and information to fight cyber threats globally. This year's theme is, to put it simply, Better. Which means working hard to find better solutions. Making better connections with peers from around the world. And keeping the digital world safe so everyone can get on with making the real world a better place.
The APJ region is home to seven of the top 10 economies with the largest ICT to GDP growth ratio1. As economic growth and people's lifestyles become increasingly dependent on digital products and services, this year's keynotes will focus on how everyone – from the C-suites to the frontlines – can ensure a more secure region while collectively continuing to pursue progress.
For more details visit : https://www.rsaconference.com/events/ap19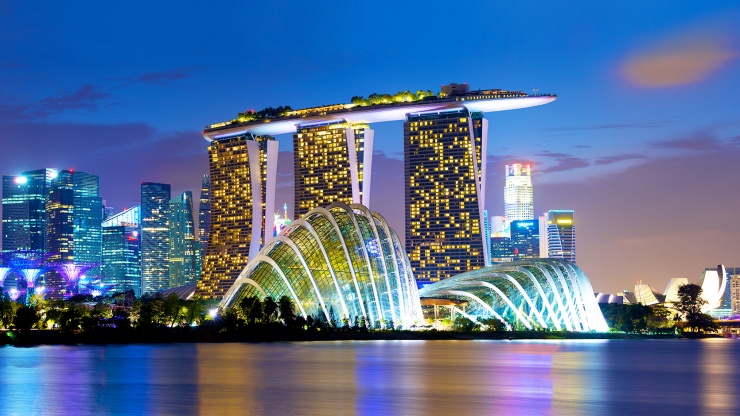 eSec Forte at RSA Conference 2019 APJ : Singapore
eSec Forte is exhibiting at RSA Conference 2019 APJ at booth no. 1830. It is going to held at Marina Bay Sands, 10 Bayfront Avenue, Singapore 018956. We are PCI DSS QSA, Cert-In Empanelled | CMMi Level 3 | ISO 9001:2008 | ISO 27001-2013 certified Cyber Security Audit Company and IT Services Company with service offerings in Information Security like VAPT Services, Penetration Testing Services, Vulnerability Assessment Services , Amongst our clients we proudly count Government Organizations, Fortune 1000 Companies and several emerging companies.
You can meet us for your Cyber security & Information Security services and solutions.
We invite you to visit eSec Forte at RSA Conference 2019 APJ @ Booth 1830
We Want to Hear from You !!
Contact us today to learn more about our products and services.
Click Here