Cato SD WAN
Cato SD-WAN : Augment or Replace MPLS-based WAN
CATO Networks SD-WAN
Cato SD-WAN authorizes firms to unload MPLS (Multiprotocol Label Switching) traffic, specifically internet-bound traffic to the Cato Cloud. Cato uniquely provides built-in network security for direct secure internet access, SLA-backed WAN for MPLS replacement, and secure connectivity for Cloud infrastructure and Mobile users. It can also route site-to-site traffic over MPLS and the Internet to address regional & application-specific requirements.
The Cato Socket device is a zero-touch device ready to work in minutes. Sockets come in two models: X1500 for branch offices and X1700 for data centers. Both are continuously monitored and updated by Cato's network operations center (NOC).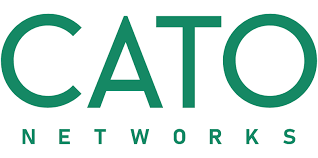 What is SD-WAN?
Edge SD-WAN (software-defined wide area network) is a simple way to manage & optimize a WAN network. It is more cost-effective & agile. It was created to overcome the high bandwidth costs and the rigidity of MPLS services. With CATO Socket, organizations can deliver more responsive, more predictable applications at lower cost in less time than the managed MPLS services traditionally used by the enterprise. IT becomes far more agile, deploying sites in minutes; leveraging any available data service such as MPLS, dedicated Internet access (DIA), broadband, or wireless; and being able to reconfigure sites instantly.
CATO SD WAN Features :

Cato provides a single-pane-of-glass for managing networking and security infrastructure.
Without local IT personnel, branch deployments have long challenged IT, requiring remote network and security appliance configuration and personnel visits on-site.
Cato includes real-time network analytics providing metrics on jitter, packet loss, latency, packet discarded, throughput, and dropped packets for both upstream and downstream traffic.
Cato's unique architecture allows any network configuration, providing customers with fine-grain control over the sites, cloud resources, and users accessible to one another.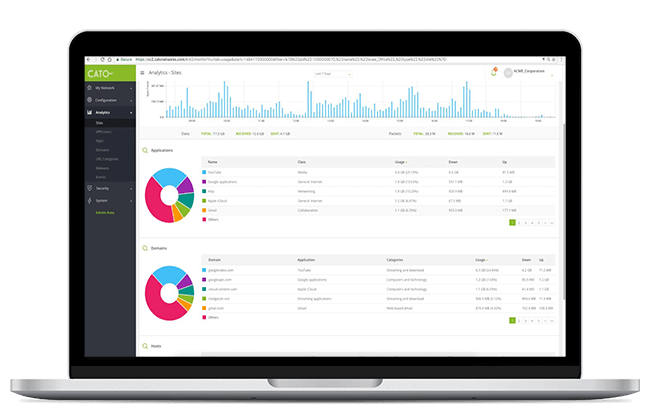 Pricing
Its cost is dependent upon the license you wish to choose as it gives you various options. The detailed  price structure can be availed through Value Added Distributor eSec Forte Technologies who are well versed with all the data associated.
We are headquartered in Gurugram, Mumbai, Delhi, Bangalore – India, Singapore, Sri Lanka & Dubai. Contact our sales team @ +91 124-4264666 you can also Drop us email at [email protected] .
We Want to Hear from You !!
Contact us today to learn more about our products and services.
Contact Us