Security Management: Overview
eSec Forte's security management solution help to significantly reduce a company's risks of an attack on their data environment. Our solutions identify, protect the assets and practices of a company. We document and implement policies to secure the identified assets and operations. It provides methods for threat classification, assessment, and analysis to identify potential security risks, categorize them, and evaluate those risks that may disrupt business processes.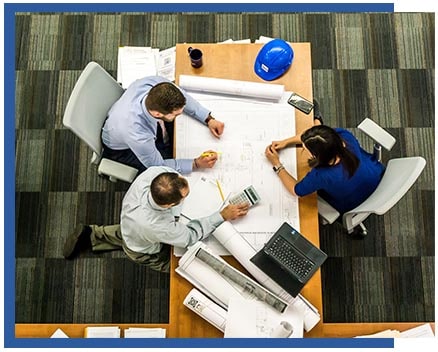 Security Management: Challenges
With the increase in the complexity of business environments, security threats are also on the rise. With more endpoints, devices and more employees accessing them, there are more opportunities for threats and security breaches. Companies also need to ensure that their cloud network also has advanced security features to protect its data. Detecting and protecting the data system from the current day's constantly evolving threats requires a comprehensive understanding of the security information system.
How can we help?
We at eSec Forte strive to build a security information and event management (SIEM)
the solution that can detect attacks quickly, block or stop them and provide detailed information
about the attack. Our security management team collects, correlates and analyzes
extensive data to inform you about all possible security risks to your environment that can
enable you to quickly respond to them or prevent them. We constantly offer valuable
security insights that can empower organizations to take proactive security decisions. Our
solution includes advanced threat analysis, and comprehensive security information
reporting. We offer deep visibility of the most demanding security and compliance
requirements through our information logs about events and vulnerabilities.
Features of our Security Management
Benefits of our Security Management
5 W's of Security Management
1. What are the 5 principles of security management you focus on?
The main 5 principles in security management solutions we focus on are Awareness, Choice, Access, Integrity, and Enforcement.
2. What elements do you include in information security management?
As a part of our information security management solution, we include information security policies, asset management, human resource security, physical and environmental security, access control, communications, and operations management.
3. What are the primary types of security management solutions that you provide?
The main types of solutions we offer to our clients are operational security, management security and physical security controls.
4. What is SIEM?
SIEM stands for security information and event management, and it provides organizations with state-of-the-art threat detection, analytics and response solutions.
5. How can your SIEM solution benefit my business?
SIEM makes it easier for businesses to manage their security by filtering out massive amounts of data and prioritize critical alerts. SIEM helps organizations detect security incidents that may otherwise go unnoticed.
CONTACT US TODAY TO LEARN MORE
ABOUT OUR PRODUCTS AND SERVICES.