Atola Insight Forensic
All-in-one Atola Insight forensic data recovery and acquisition system
Atola Insight Forensic
Atola Insight Forensic offers complex data retrieval functions along with utilities for manually accessing hard drives at the lowest level, wrapped in a very simple and efficient user interface.
The tool is developed by a team of industry renowned data recovery engineers in collaboration with law enforcement agencies and forensic experts from around the globe.
All features of the system are designed to support damaged media. Where other Forensic data acquisition products stall or abort on media errors, It can acquire a usable image.
Read About Atola TaskForce 3X Better in Acquiring Image
When dealing with good (non-damaged) media, It acquires data faster than any other data acquisition equipment commercially available.
The system has several key features for data capture in forensic and e-discovery cases:
Forensic and E-Discovery solution
How Atola Insight Forensic Works?
Request a Demo
eSec Forte Technologies is an Cert-In Empanelled | CMMi Level 3 | ISO 9001:2008 | ISO 27001-2013 certified Cyber Security and IT Services Company, Having headquarters in Gurugram, Mumbai, Bangalore & Delhi – India. We are Value Added Partner of Atola
Request Demo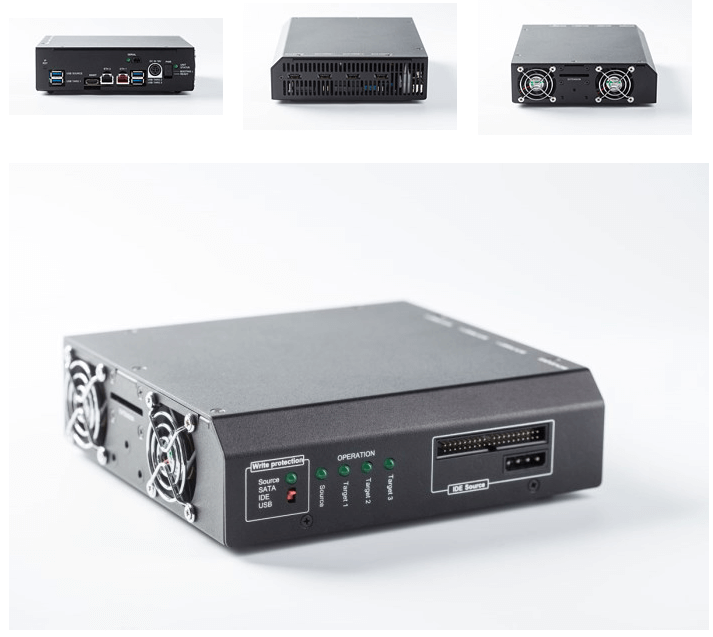 Features
Fastest in industry imaging speed up to 500 MB/s
High performance multi-pass imaging for damaged drives
In-depth Automatic HDD diagnostics
Extraction of unknown ATA Passwords
Case management system prepares acquisition reports automatically
Hash calculation: MD5, SHA1, SHA224, SHA256, SHA384, SHA512
Forensic data erasure methods including DoD 5220.22-M, Security Erase, NIST 800-88, Pattern Erase
File recovery for NTFS (all versions), Ext 2/3/4, HFS, HFS+, HFSX, ExFAT, FAT16, FAT32
Support for SATA, IDE, SAS, USB media
Support for Apple PCIe (2013 – recent models) and M.2 PCIe SSDs via Atola extension modules
Built-in write blocker
Optional 10Gb Ethernet via extension modules
Buy Atola Insight Forensic in India
eSec Forte Technologies is an CMMi Level 3 | ISO 9001:2008 | ISO 27001-2013 certified Cyber Security Audit Company and IT Services Company with service offerings in Information Security like VAPT Services, Penetration Testing Services, Vulnerability Assessment Services , Amongst our clients we proudly count Government Organizations, Fortune 1000 Companies and several emerging companies. We are Value Added Partners in India.
We Want to Hear from You !!
Contact us today to learn more about our products and services.
Click Here