Get the most out of Our Hands-On Training Sessions
eSec Forte Technologies is a CMMI Level-3 ISO 9001-2008, 27001-2013 certified Global Consultation and Implementation firm, We believe in precision and quality above everything else. The areas of our expertise include Information Security and Cyber Security. Our success stories are translated in the form of positive testimonials from our growing list of clients.
Cyber Security & Agility with Tufin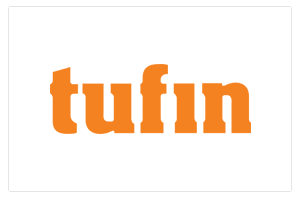 Tufin is a market leader in Network Security Policy Orchestration for Enterprise Cybersecurity. Tufin's award-vinning Security Policy Orchestration solution provides enterprises with the ability to streamline the management of security policies across complex, heterogeneous environments.
Tufin is trusted by more than 2000 customers, including, fortune 1000 companies Worldwide and across all major industries; as it assures business continuity with a tight security posture, rapid service delivery and regulatory compliance across physical, private, public and hybrid cloud environments
Don't miss this opportunity to attend the Tufin's Hands-on Technical Workshop, conducted by Henry Pea, SE Manager— APAC, Tufin; as per the agenda, schedule and venue below.
Agenda
Tufin Orchestration Suite Technical Hands-on session:
SecureTrack Solution: Strengthens Network Security Posture & Ensure Compliance across Multi-Vendor Firewall & Cloud Platforms.
SecureChange Solution: Provides Network Security Change Automation for Business Agility & Policy Compliance.
SecureApp Solution (Demo): The first solution that enables organizations to manage network connectivity and security policy from an application perspective.
Tufin Use Cases & Competitive Analysis
Questions & Answers
Gurgaon
Day & Date :  Thursday, 16th Nov 2017
Timings :  9:30 AM – 5:30 PM
Venue: eSec Forte Technologies, Level-2, Enkay Centre, Udyog Vihar, Phase-V, Gurgaon- 122016
Landmark: Opposite Cyber Hub – Nearby India Bulls.
Contact Us
Getting started is simple. Just Contact us today and we'll start to create a customized training plan built around you.