Top 10 Incident Response Service Providers
10. NTT Data
NTT Data provides incident response and remediation services that can reduce the impact and minimize the impact of an incident on your business. NTT data is available through phone support and onsite support. It may provide malware analysis and reporting services.
Headquarters: Plano, Texas
Established: 1988
Location: Argentina, Australia, Austria, Belgium, Canada, China, France, Germany, India, Japan, Poland, Russia, The United Arab Emirates, United States, United Kingdom, etc.
Core Services: Consulting Services, Implementation Services, Managed Services.
Other services: Risk & Compliance and Network Administration, Endpoint IoT & OT Security.
Features: You will receive proactive services for responsiveness testing and availability comments.
You should be able to use globally standardized methods.
Its consulting services will provide expert advice on incident response program development/assessment and breach assessment.
9. AT&T Business
AT&T Business offers a variety of products and services such as IoT, voice and collaboration, cybersecurity, digital capabilities, and more. Incident response services follow a proactive approach to preventing data breaches.
Headquarter: Dallas, TX.
Established: 2017
Core Services: Forensic and Incident Management and Response Programs.
Other services: 5G for business, IoT, voice and collaboration, and more.
Features: AT&T Business is likely to be well established to be able to mitigate the impact of the breach.
It will provide in-depth digital forensic analysis, breach detection, support and compromise detection.
It uses comprehensive methods to reduce security risks.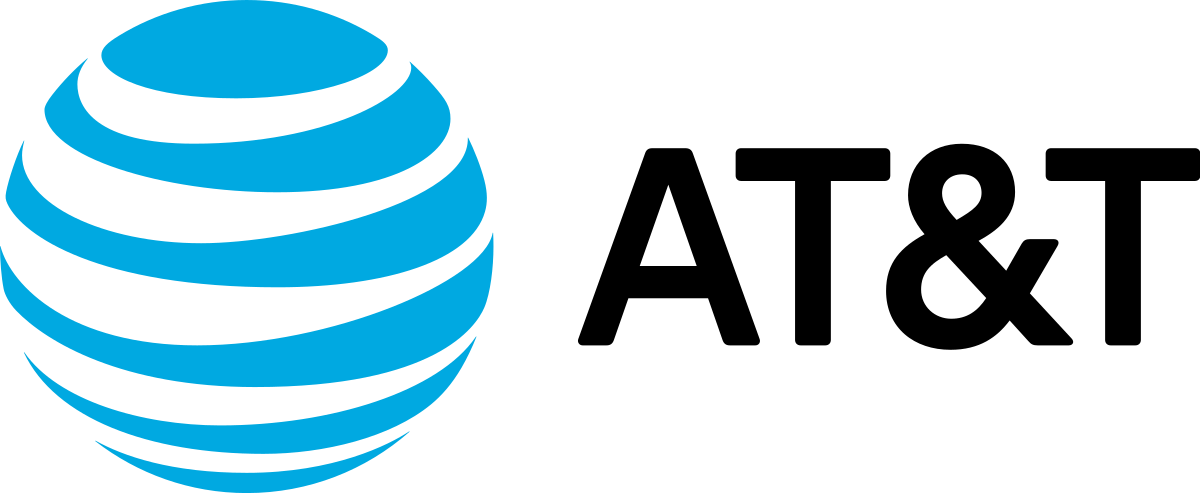 8. BAE Systems
BAE Systems provides professional emergency response services for cyber incidents. These services include technical skills and strategic guidance to limit the impact of attacks. We provide incident response through internally developed tools. These tools discover important facts. BAE Systems provides unprecedented visibility into malicious behavior.
Headquarters: Surrey
Established: 1971
Location: Surrey, Boston, Toronto, McLean.
Core services: Cybersecurity services and fraud prevention
Other services: Digital and data services, AML compliance, cross-domain solutions, and more
Features: BAE Systems offers a variety of products and services including cyber security advisory, cyber technical services, incident response and security testing.
We have centers in the US, UK and Australia.
7. Harjavec Group
Harjavec Group is named after its founder, Robert Herjavec. A provider of cybersecurity products and services. Serving business organizations. It provides his three-tiered incident support structure of Incident Commander, Incident Controller and Incident Handler.
Harjavec Group is no stranger to handling complex security breaches. We provide incident response with a customized team. We provide the advice and technical expertise you need during the restoration process.
Headquarters: Toronto, Ontario
Established: 2003
Location: USA, UK, Canada
Core services: Incident response, detection and analysis, recovery, and post-incident verification.
Other services: Managed Services, Consulting Services, PCI Compliance, Technology Architecture and Implementation, Identity Services
Features: Harjavec Group has expertise in managed security services such as SOC, operations and threat detection.
We have expertise in professional services such as consulting services, identity services, and threat management. We offer SOC 2 Type 2 certified managed security services.
Services provided by Herjavec Group are supported by a state-of-the-art PCI-compliant Security Operations Center.

6. Sygnia
Sygnia is a cyber technology and services provider. We provide high-end incident response consulting and support services to organizations around the world. Sygnia is now in his Team8 of Temasek and International Company. When we launched, we were with Team8 Cybersecurity Powerhouse.
Headquarters: Israel
Founded: 2015
Locations: Tel Aviv, New York, Singapore, London, Mexico City
Core services: Proactive defense and threat response. Characteristic:
Sygnia's team includes attack experts, forensic experts, data scientists, system architects, and enterprise security engineers.
Sygnia leverages decades of cyber operations experience and relentless threat analysis to build security against real threats and defend against attacks.
Sygnia focuses on building strong relationships with our customers.
5. Secureworks
Secureworks is a provider of threat intelligence-based security solutions. We provide managed security services. Secureworks provides organizations with solutions to prevent, detect, respond quickly and predict cyberattacks. He has over 10 years of experience providing onsite IR services with over 1000 incident response calls per year.
Headquarters: Atlanta, Georgia
Established: 1999
Location: Romania, Australia, Atlanta, Illinois.
Core services: Incident Response Service.
Other services: Managed Security, Security Consulting, Threat Intelligence, Managed Detection & Response, Adversarial Security Testing.
Features: Secureworks has automated and accelerated the process of event detection, correlation and contextualization.
This allows you to quickly identify threats and take the right action at the right time, thus reducing risk. Secureworks uses machine learning and analytics.
Secureworks provides incident response reports.

4. FireEye
FireEye clients have experience investigating complex breaches. FireEye can investigate many types of incidents, including intellectual property theft, protected health information, insider threats, financial crime, personally identifiable information, and malicious attacks.
Speaking 32 languages, he has over 700 intelligence professionals. FireEye has a deep understanding of existing and emerging threat actors and their rapidly changing tactics, techniques and processes.
Headquarters: California, United States
Founded: 2004
Location: FireEye has offices in the United States, Asia Pacific, Europe, Middle East, and Africa.
Core services: Incident Response Service.
Other services: Penetration testing, cloud assessments, enterprise security services, and more.
Features: FireEye Mandiant provides industry-leading cyber threat intelligence.
We can remediate any aspect of a cyber breach.
FireEye can respond quickly regardless of how many endpoints your organization has, whether it's 1,000 or 100,000 endpoints. We provide services with local experts in over 30 countries.
Its dedicated research and reverse engineering team can analyze malware and create custom his decoders.
3. SecurityHQ
SecurityHQ is a global managed security service provider (MSSP) providing threat detection and incident response solutions for organizations of all sizes. The company's Incident Response and Analytics platform, powered by IBM QRadar, IBM Resilient and IBM X-Force, helps customers track, visualize, respond to and recover from cybersecurity incidents and threats. .
Headquarters: London
Established: 2003
Core services: Digital Forensics and Incident Response Services, Managed Detection and Response (MDR), and Digital Risk and Threat Monitoring.
Other services: Managed Firewall, Managed Endpoint Detection and Response (EDR), Managed Network Detection & Response, Managed Azure Sentinel Detection & Response, VAPT, Vulnerability Management Service, Penetration Testing, Web Application Security Testing, Managed IBM Guardium, UBA, Network Flow Analytics, Managed Microsoft Defender ATP, SIEM as a Service, Managed SOC.
Features: Access to Incident Management Platform – Designed to simplify the complexities of cybersecurity for stakeholders such as CISOs, SOC analysts, threat hunters, incident responders and auditors. 24x7x365 incident response by GCIH certified incident handlers.
Global SOC Support – Leverages a large number of security analysts to support containment and remediation efforts with her 260+ security analysts in multiple global regions.
The combination of endpoint detection and response, network detection and response, and Log Analytics provides complete visibility to monitor malicious activity and mitigate threats.
Priority:
Use MITER ATT&CK to categorize incidents and assign risk levels based on CIA attributes, severity, and asset behavior.
2. Cynet
Cynet provides breach protection and incident response solutions for organizations of all sizes. It provides a secure platform with built-in capabilities for NGAV, EDR, UBA, Network Analytics, and Deception. In addition, we offer a 24/7 MDR service.
Headquarters: Boston, London, Israel
Founded: 2014
Location: Boston, Israel
Core services: Incident response, threat hunting, forensics, malware analysis.
Other services: We provide security platforms and services. client:
Postecom, Motor Factors, Cedacri, Flugger, UniCredit Bank, etc.
Features: Lightning-fast his SaaS-based delivery covering thousands of endpoints in minutes.
Significantly reduce manual investigation time with automated threat detection.
The broadest set of remediation measures available to remove any type of threat.
1. eSec Forte Technologies
eSec Forte Technologies will help you gauge the impact of cyber breaches, we can help you to your solve the issue without further damage to your organizations data. An investigation is necessary, and a containment and recovery process needs to be implemented by experts. Precious time is lost when you depend on in-house processes to recover from the incident.
Headquarters: India, Singapore, Dubai
Established: 2011
Location: New Delhi, Gurugram, Mumbai, Bangalore, Sri Lanka
Core services: Incident response,
Other services:  VAPT Services, Penetration Testing Services, Vulnerability Assessment Services.
Features:
You get expert and professional solution

Identification of affected applications, network systems, and user accounts

Detection of malicious software and exploited vulnerabilities

A detailed report of the accessed data as well as the stolen data

An actionable report will be provided that lays down procedures and processes to minimize future attacks.