Tufin Firewall Management
Tufin Firewall Management : Managing security policies on multi-vendor firewalls & cloud platforms.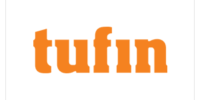 Tufin Firewall Management, Network Security Policy Management
As the market-leading provider of Network Security Policy Orchestration, Tufin firewall management uses policy-based automation to boost security and increase agility for the world's largest organizations and most complex networks.
Now you can gain end-to-end visibility and control for analyzing security and connectivity across physical networks and hybrid cloud platforms from a single console. Tufin's Interactive Topology Map provides the highly accurate real-tine. enterprise-wide view necessary for managing today's complex environments.
Cyber Security Bolster your network security posture and reduce the attack surface by defining and enforcing a central policy baseline across the hybrid network, Compliance Ensure continuous compliance with industry regulations and internal security standards to avoid penalties and reduce costs and efforts of audit preparation.
Request a Demo
The award-winning Tufin Orchestration Suite provides enterprises with cybersecurity and agility with Network Security Policy Orchestration for a wide range of technologies and integrations.
Request Demo
Tufin Security Policy Orchestration for Today's Enterprise Networks
Tufin Firewall management Features
Network Security Policy Baseline
Application-Centric Security & Connectivity Management
Network Security Change Automation
Compliance & Audit Readiness
Tufin Firewall Management Solution Benefits
 Real-time change monitoring and fun accountability
Automatic change verification and authorization for approved requests
Complete history of each change request
Automatic Audit trial and audit-ready Repots
Buy Tufin Firewall Analyzer Tool
eSec Forte Technologies is an CMMi Level 3 | ISO 9001:2008 | ISO 27001-2013 certified Cyber Security Audit Company and IT Services Company with service offerings in Information Security like VAPT Services, Penetration Testing Services, Vulnerability Assessment Services , Amongst our clients we proudly count Government Organizations, Fortune 1000 Companies and several emerging companies. We are also Value Added Partners of Tufin Firewall Analyzer Tool.
We are headquartered in Gurugram, Mumbai, Delhi, Bangalore & Durgapur – India & Singapore. Contact our sales team @ +91 124-4264666 you can also Drop us email at [email protected] for implementation of Tufin Firewall Analyzer Software at your Enterprise.
We Want to Hear from You !!
Find out how Tufin can solve your organization's network security challenges in a time of complexity and constant change.
Click Here