Snyk Cloud Security Solution
Robust cloud security that lightens your load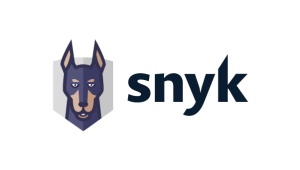 Snyk Cloud Security Solution Benefits
How Snyk Cloud Security Solution can help secure your cloud environments
DEVELOPER FIRST SECURITY
Snyk's developer security tools allow developers to incorporate security from the first lines of code. Snyk includes open source dependency scanners, container security, and infrastructure security as part of its platform.
INFRASTRUCTURE AS CODE  SECURITY
Snyk IaC gives you a tool to test for compliance with security and architecture policies and standards whenever changes are made to code. It works for AWS, Azure, and GCP infrastructure and Kubernetes and Terraform IaC tools.
CONTAINER  SECURITY 
Snyk Container helps developers secure applications and containers at once. Its base image tools allow you to quickly resolve vulnerabilities by upgrading to more secure base images.
SHIFT LEFT & DEVSECOPS PRINCIPLES
Traditional application security focused on scanning and fixing vulnerabilities in production. Due to the complexity of modern cloud environments and the speed of application releases this traditional approach no longer works.
Snyk Cloud Security Integrations
Its cost is dependent upon the license you wish to choose as it gives you various options. The detailed  price structure can be availed through Value Added Distributor eSec Forte Technologies who are well versed with all the data associated.
We Want to Hear from You !!
Contact us today to learn more about our products and services.
We are headquartered in Gurugram & Regional Offices in Mumbai, Delhi, Bangalore – India.
Contact Us