World's most used Penetration Testing Tool
Simulate real-world attacks to find your weak points before a malicious attacker does by find weak credentials, and pivot throughout the network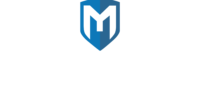 Metasploit- Penetration Testing Software
"Metasploit, backed by a community of 200,000 users and contributors, gives you that insight. It's the most impactful penetration testing solution on the planet. With it, uncover weaknesses in your defenses, focus on the highest risks, and improve your security outcomes."
Attackers are always developing new exploits and attack methods—Metasploit penetration testing software helps you use their own weapons against them. Utilizing an ever-growing database of exploits, you can safely simulate real-world attacks on your network to train your security team to spot and stop the real thing.
Metasploit Features
Simulate real-world attacks against your defense and easily report the biggest security risks. Counting more than 1,300 exploits and more than 2,000 modules.
Test your network for weak and reused passwords (Brute Force attacks) against 20 account types.
Pinpoint weak links in the attack chain.
Closed-loop integration with Nexpose for remediation (Vulnerability Validation).
Generate reports to show your findings and sort them by regulations such as PCI DSS and FISMA.
Provides advanced Antivirus evasion and post-exploitation methods.
Manage Phishing Awareness (Campaign to reduce user risk).
Benefits
Prioritize what matters most therefore reducing the risk of a breach.
Drive better security program development: Automation, proactive user education, and advanced reporting will enhance your team's efficiency, productivity, and success.
Increases penetration tester's productivity and engagements by 45 %.
Measures security awareness through simulated phishing emails.
Request a Demo
Knowing the adversary's moves helps you better prepare your defenses. Metasploit, backed by a community of 200,000 users and contributors, gives you that insight. It's the most impactful Penetration Testing Solution on the planet.
Request Demo
Buy Metasploit Penetration Testing Tool
eSec Forte Technologies is an CMMi Level 3 | ISO 9001:2008 | ISO 27001-2013 certified Cyber Security Audit Company and IT Services Company with service offerings in Information Security like VAPT Services, Penetration Testing Services, Vulnerability Assessment Services , Amongst our clients we proudly count Government Organizations, Fortune 1000 Companies and several emerging companies. We are the Authorized Distributors of Metasploit Penetration testing tool in India. To Secure your IT infrastructure take our Penetration Testing Services either you can Also Purchase Metasploit Penetration Testing Software license from us.
We are headquartered in Gurugram, Mumbai, Delhi, Bangalore & Durgapur – India. Contact our sales team @ +91 124-4264666 you can also Drop us email at [email protected] for implementation of Metasploit Penetration Testing Tool at your Enterprise.
We Want to Hear from You !!
Contact us today to learn more about our products and services.
Click Here