FORENSIC TOOLKIT(FTK)
Zero in on Relevant Evidence Faster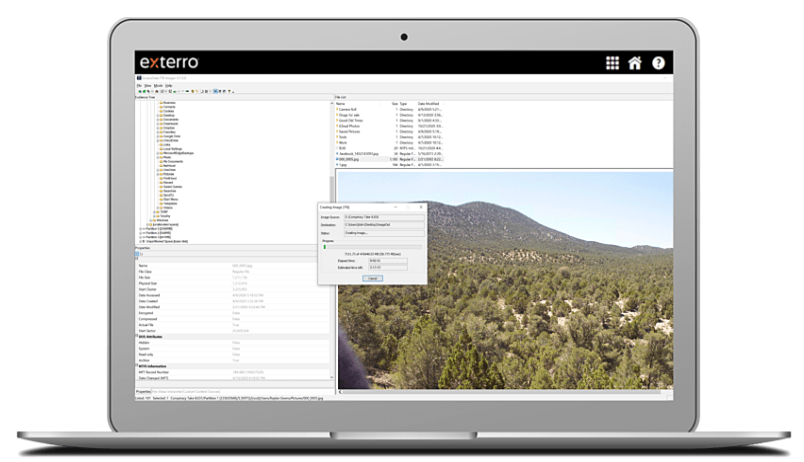 Forensic Toolkit: Overview
FTK® provides you with and entire quite of investigative tools necessary to conduct digital investigations smarter, faster and more effectively.  It allows you to quickly establish case facts through innovative and market leading features such as distributed processing, collaborative case analysis, evidence visualization reports and more; all in one single comprehensive solution. Forensic Toolkit provides innovative and integrated features to support data processing integrity, speed and analysis depth. FTK software is manufactured by Access Data.
FTK unbelievable Capabilities
Outsider Integration with Belkasoft gives you access to almost 200 mobile parsers.

Interesting disseminated preparing, which cuts handling time and lessens case excess.

Custom preparing choices help set up big business wide handling models, making consistency for your examinations and decreasing the likelihood of missed information.

FTK forms and lists in advance so you don't sit around idly sitting tight for inquiries to execute, helping you to focus in on significant proof quicker, and drastically expanding examination speed.

Arrange and change the weighting criteria for sort after a hunt to uncover the most pertinent outcomes.

Use one shared case database, enabling teams to utilize similar information, lessening expense and many-sided quality of making numerous case datasets.

While different items come up short on memory and crash amid preparing, FTK is database driven, giving the security important to deal with huge data.

The simple to-utilize GUI gives a quicker learning knowledge.

Perception innovation that shows your information in timelines, cluster graphs, pie charts, geolocation and others, assists you get a clearer picture of events.

Adjustable handling profile catches help make an arrangement of principles for preparing specific kinds of examinations.
Integrated Computer Forensic Solution.

Unmatched Processing.

Handle massive data sets without crashing or loosing work.

Feature rich out of the box.

Fast, Comprehensive index and Binary searching.

File and Disk Encryption Support.

Advanced gallery view for images and video with eid.
Microsoft® PhotoDNA®.

Superior Email Analysics.

Single-Node enterprise (Remote Investigration).

Volatile and Memory Analysics.

Internet Artifact Analysics.

Broad Support and OS Analysics.
Forensic Toolkit price can be obtained by contacting us. Being a premium reseller we provide highly competitive prices. Apart from reseller we also provide the demo on demand for the FTK. We provide additional support along with the toolkit.
eSec Forte Technologies is a CMMi Level 3 | ISO 9001:2008 | ISO 27001-2013 certified Vulnerability Management &  Audit Company and IT Services Company with service offerings in Information Security like VAPT Services, Penetration Testing Services, Vulnerability Assessment Services, Amongst our clients we proudly count Government Organizations, Fortune 1000 Companies, and several emerging companies. We have been rated as one of the leading Service Provider in Cyber Security like Vulnerability Management & Vulnerability Assessment, VAPT,  Pentesting & Application Security Services. We have also an Authorized Technology partner of Nessus Vulnerability Management Tool.
Contact us today to learn more about our products and services.
We are headquartered in Gurugram & Regional Offices in Mumbai, Delhi, Bangalore – India.
Contact Us