Forcepoint Stonesoft Next Generation Firewall
Optimize and scale network security for your distributed enterprise with lower infrastructure costs and far less downtime.
Forcepoint Stonesoft Next Generation Firewall (NGFW) starts with a solid foundation of protection, including granular application control, an intrusion prevention system (IPS), built-in virtual private network (VPN), and deep packet inspection, all in an efficient, extensible, and highly scalable unified design. Then we add powerful anti-evasion technologies that decode and normalize network traffic — before inspection and across all protocol layers — to expose and block the most advanced attack methods.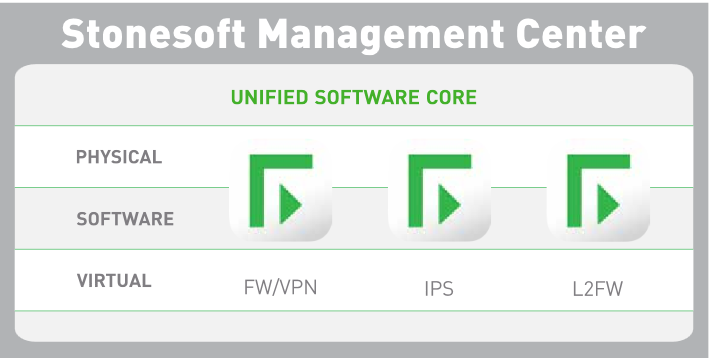 FEATURES
Centralized management of up to 2,000 firewalls.

Software, physical, virtual and Cloud deployment options, including Amazon Web Services (AWS).

Built-in active clustering that scales to 16 nodes for high availability.

Plug-and-play installation of remote network firewalls.

Scalable and resilient Multi-Link VPN for site-to-site connectivity.

Unify defenses with third party devices and enforce web security with TRITON® AP-WEB Cloud.

Intelligence-aware" security controls

Application layer exfiltration protection

Advanced evasion prevention

Unified software core design

Many options for security and network infrastructure

Powerful centralized management

Built-in IPsec and SSL VPN
BENEFITS
The best protection for your business and digital assets

Blocks endpoint data exfiltration attempts

Adapts easily to your security needs

Scales effortlessly as your business grows

Optimizes productivity of employees and customers

Lowers TCO for security and network infrastructure
We Want to Hear from You !!
Contact us today to learn more about our products and services.
Contact Us